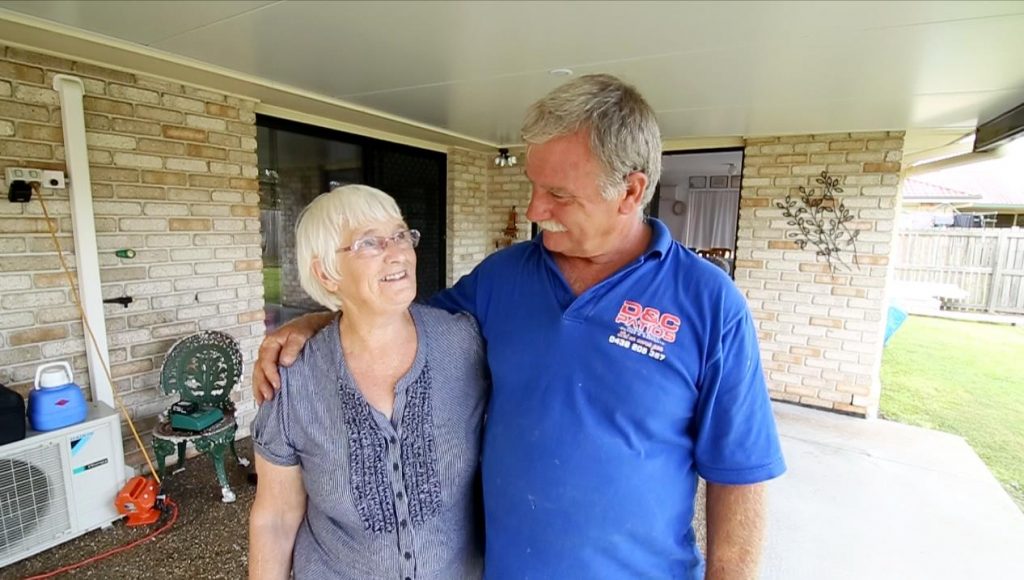 Meet Glenn Shefford. Founder of D&C Patios! This is his story...
When qualified carpenter, Glenn Shefford, built his first patio, he knew he had found a niche in the market.
Providing high quality structures made from quality, local materials, his locally owned and operated patio building business was able to provide a premium service, at a very competitive price.
And it was this exceptional customer service that enabled his business to grow from a one-man operation in 1997, to the #1 Patio Builder in South East Queensland and Northern New South Wales.
Dedicated to ensuring personalised and professional service throughout every stage of your patio project, Glenn has maintained a 'hands on' approach to his business and will personally handle your quote.
Glenn and his team are highly experienced and skilled, and will make sure that your new patio, pergola or carport exceeds your expectations.
D & C Patios construct innovative building solutions, including insulated patio roof covers, pergolas, and 'attached' or 'free standing' carports and decks.
Our design consultants and builders will create an outdoor structure that works for your home and your budget – utilising the latest designs, construction methods and materials.
Your new outdoor living space will be beautiful, functional and yours to enjoy for many years to come!
As one of the leading patio and carport builders throughout the Tweed Coast, Gold Coast and Brisbane, we're committed to ensuring the highest standards of customer service.
Our custom patio designs and extensive building expertise… allows us to cater to your exact requirements. With modern colours and exceptional designs, our structures will enhance your outdoor lifestyle – as well as improving the look and value of your home.
HIGH-QUALITY PATIOS AT A FAIR PRICE
D & C Patios was established 22 years ago and is one of the oldest and most trusted companies around today.
We've developed a highly skilled, hard-working team who take immense pride in their work. Everyone in our company – from our builders to our office staff – are reliable and professional. And, we're as passionate about improving your outdoor area – as you are!
We strive to maintain the highest standards and quality, when it comes to the building process. We ensure full compliance for your project and meet all the necessary engineering, council and QBCC building standards of Australia.
From your first contact with us, we'll take you through the process 'step-by-step', until the successful completion of your designer built addition.
We understand your project is a big investment; a new patio, deck or carport requires time, money and emotion.
With so many things to consider, it's great to know that our staff are here for you – from start to finish. And with our 15 year manufacturer's warranty, you'll enjoy complete peace-of-mind.
As a professional carport, pergola and patio building company that looks after clients across Brisbane, the Gold Coast and Northern NSW, we take great pride in all of our work.
More than anything, we want you to have confidence in our company and your investment. We want you to love your new patio, pergola or carport as much as we do.
OUR GUARANTEE TO YOU
We provide all of our customers with the D & C Patios Guarantee:
The best materials solutions for your specific project, backed by warranties and our integrity. Our commitment to you is to cover any issues under the warranty, which may arise once your project is finished.
Transparency, open communication updates via email or phone throughout the entire process, from the design process through to completion.
You'll have our commitment to creating an outstanding outdoor space for your friends, family and loved ones.
What others say about Glenn